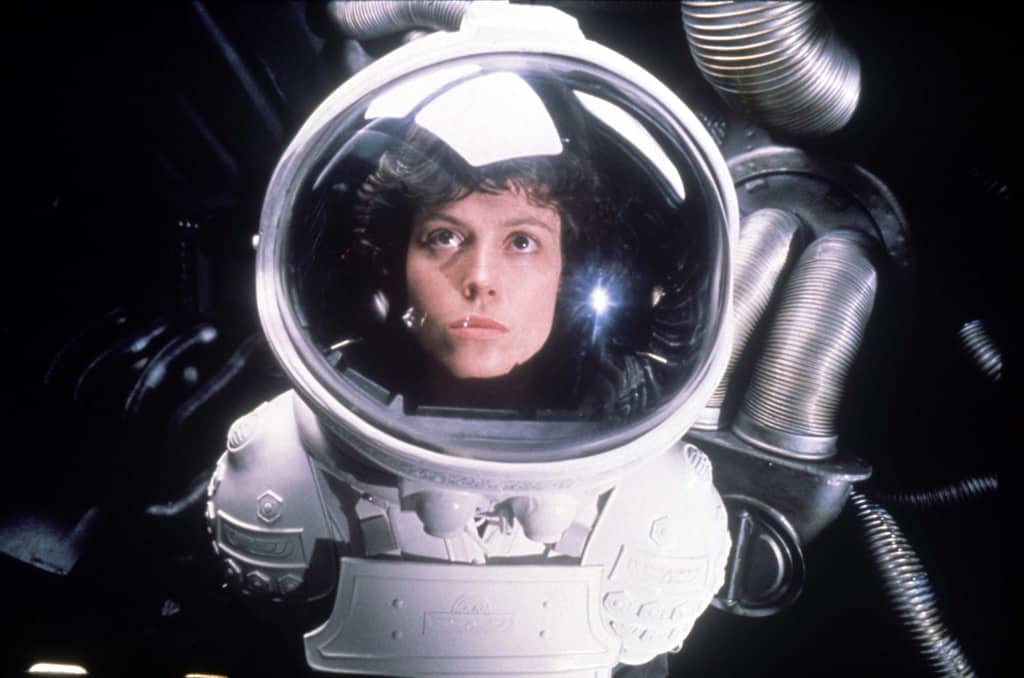 Alien (UK/USA: Ridley Scott, 1979: 117 mins)
Alien
Critics Round Up
(Ongoing Archive)
Benedict, Steven.
"Analysis of Alien."
(Posted on Vimeo: 2013)
Brooks, Xan.
"The First Action Heroine: It is 30 years since Ridley Scott's Alien burst on to cinema screens and introduced us to Ellen Ripley, chestbursters and body horror."
The Guardian
(October 12, 2009)
Buckle, Andy.
"Critical Analysis: Alien (Ridley Scott, 1979)."
The Film Emporium
(March 25, 2011)
Cinefix.
"Alien Chestburster: Art of the Scene."
(Posted on Youtube: January 21, 2015)
Eggert, Brian. "Alien." Deep Focus Review (June 4, 2012)

Falzon, Christopher. "Philosophy Through Film." Internet Encyclopedia of Philosophy (August 12, 2013)
Gamboa, Rafael.
"An Analysis: Alien."
Long Take
(Posted on Youtube: October 8, 2015)
Haggstrom, Jason.
"Reassessing Alien: Sexuality and the Anxieties of Men."
Reel 3
(June 8, 2012)
Lawson, Jesse.
"Is Alien Feminist?: A Critical Look at Ridley Scott's Alien (1979)."
Jesse Lawson
(December 14, 2014)
Richards, Jill.
"Pussy Wars."
Los Angeles Review of Books
(March 24, 2017)
Shone, Tom.
"Woman: The Other Alien in Alien."
Slate
(June 6, 2012)
Subisatti, Andrea and Alexandra West.
"Alienation Part 1: Alien (1979) and Aliens (1986)."
Faculty of Horror
#38 (May 10, 2016)