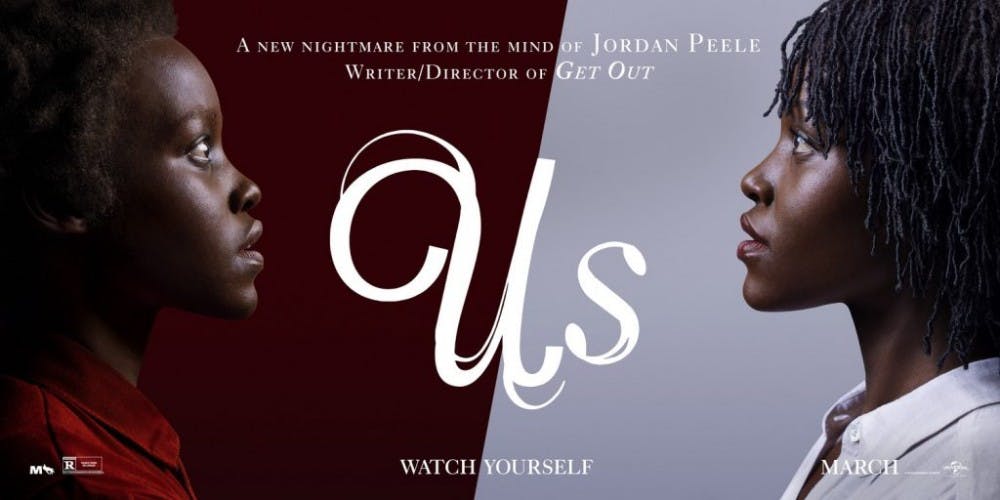 Films often ask performers to play multiple roles as something of a gimmick. It's been done for comedic effect in something like "The Nutty Professor" or for philosophical examination in something like "The Double" or "Enemy." No one has ever asked as much of a double performer as Jordan Peele asked of Lupita Nyong'o in "Us," and the Oscar winner delivered one of the best performances of 2019 in return. As Adelaide's worst fear comes to life and she witnesses the shadow version of her family sitting across the living room from her, the actress doesn't just play good and evil – she goes much deeper than that. She sells both the depth behind the fear of who we presume is the "normal" Adelaide and the wounded monster who has been tied to her. For some reason, great acting has often become synonymous with either a great impersonation or a great couple of scenes. What's most often ignored when we discuss acting is physicality. Watch what Nyong'o does with her body to both distinguish and tie the two versions of herself in "Us." They are distinct and yet also mirrors of each other in so many ways. It's the kind of performance one can break down scene by scene and appreciate with greater depth and nuance with each viewing. It's not just a great 2019 performance, it's an all-timer. (Brian Tallerico: December 23, 2019)
Us (USA: Jordan Peele, 2019: 116 mins)
Archer, Ina Diane.
"Us."
Film Comment
(March 26, 2019)
Brody, Richard.
"Jordan Peele's Us is a Colossal Cinematic Achievement."
The New Yorker
(March 23, 2019)
Castillo, Monica.
"Us."
Roger Ebert
(March 20, 2019)
Due, Tannarive.
"Us."
Switchblade Sisters
#165 (December 31, 2020) ["Tananarive Due, the producer of the groundbreaking doc 'Horror Noire: A History of Black Horror,' joins April Wolfe to discuss Jordan Peele's 'Us.'"]
Enzo and Eve.
"Wakanda Deferred."
Hammer & Camera
#16 (July 12, 2019) ["Enzo and Eve of the Marxist "propaganda circle" Unity & Struggle to discuss their article, "Black on Both Sides: Grappling with BLM in Movies", and to review the past year of Black cinema. Among the films discussed are Black Panther, Blackkklansman, Sorry to Bother You, Blindspotting, and Us."]
Harrison, Sheri-Marie.
"Us and Them."
Commune
(June 6, 2019) [On Jordan Peele's 2019 horror film
Us
.]
Koski, Genevieve, et al.
"Double Troubles, Pt. 1 - Invasion of the Body Snatchers (1978)."
The Next Picture Show
#170 (April 2, 2019) ["Jordan Peele's new US extends a long history of horror stories that use doppelgängers to explore identity, one that includes as a cornerstone Philip Kaufman's 1978 adaptation of INVASION OF THE BODY SNATCHERS. This episode we delve into the film's eerie version of San Francisco to talk about how its atmosphere of dread and late-'70s malaise distinguishes it from other versions of this story, and amplifies the human drama within this classic alien-invasion narrative."]
---.
"Double Troubles, Pt. 2 - Us."
The Next Picture Show
#171 (April 9, 2019) ["Our pairing of devious doppelgängers arrives at Jordan Peele's new US, which brings into 2019 some of the same themes of paranoia and dread seen in one of its many predecessors, Philip Kaufman's INVASION OF THE BODY SNATCHERS. After comparing our reactions to US's "messy by design" narrative and the conversations that have sprung up around it, we bring these two films together to compare how they reflect their respective eras, how each works as horror, and the weird character relationships that underscore the human drama behind the allegory."]