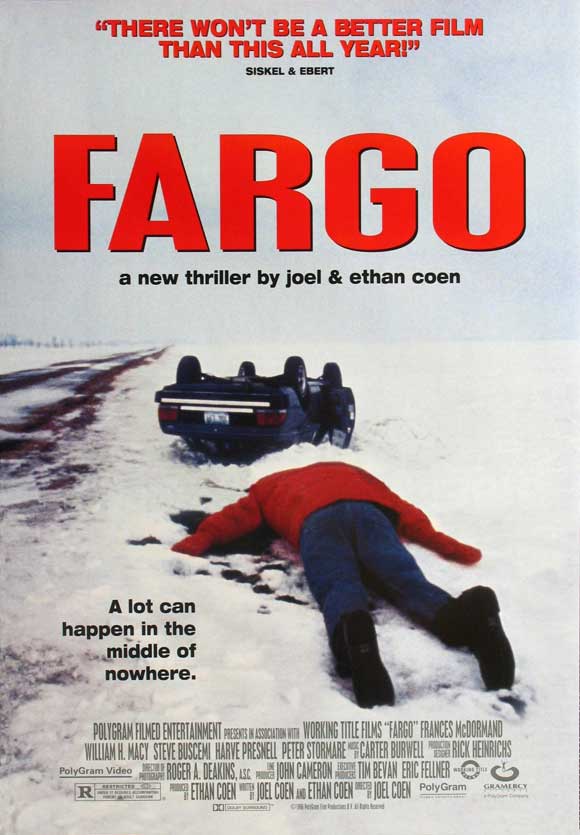 Fargo (USA/UK: Joel Coen and Ethan Coen, 1996: 98 mins)
Beyl, Cameron.
"The Coen Brothers [4.3]: The Breakout Classics."
The Directors Series
(June 28, 2016)
"The History and Science of Color Temperature."
Filmmaker IQ
(May 2013)
Orr, Christopher.
"30 Years of Coens: Fargo."
The Atlantic
(September 15, 2014)
Sudhakaran, Sareesh. "Cinematography of Roger Deakins." Wolfcrow (February 16, 2016)
Toles, George. "Obvious Mysteries in Fargo." Michigan Quarterly Review 38.4 (Fall 1999)
"What Does This Movie Mean? The Coen Brothers' Fargo (1996)." This Ruthless World (June 3, 2014)
Fargo : A VideoEssay / Candice Drouet
from
Really Dim
on
Vimeo
.