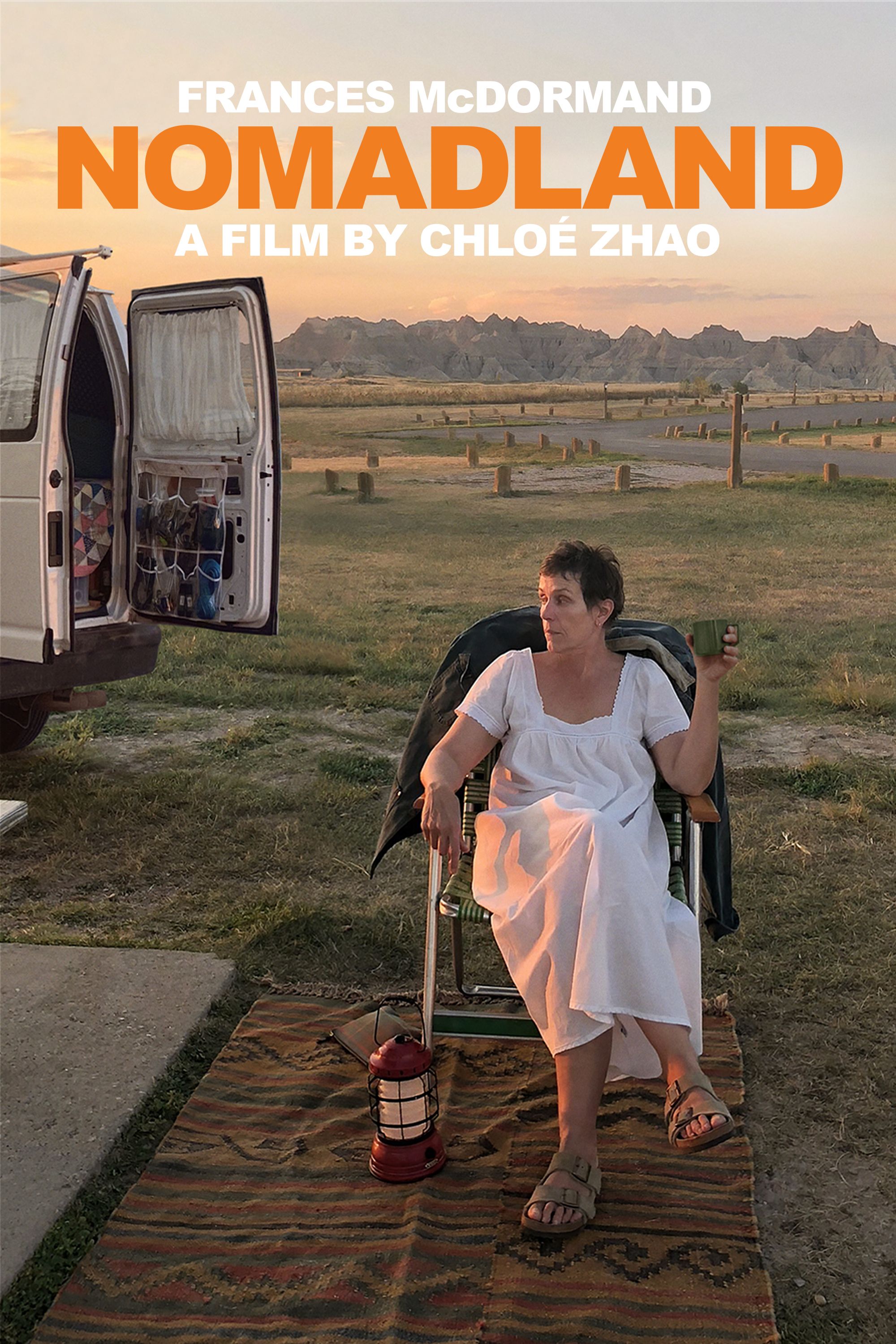 Nomadland (USA: Chloé Zhou, 2020: 107 mins)
Freeman, Judith.
"A Steady Diet of Low Expectations: A Conversation with Jessica Bruder, Author of Nomadland."
Los Angeles Review of Books
(April 23, 2021) ["Three years ago, when Jessica Bruder, the author of the Nomadland: Surviving America in the Twenty-First Century, published her nonfiction account of the growing tribe of nomads roaming the American West, people who live in their vans or cars or RVs and work seasonal jobs to get by, she couldn't have known that her book would end up as a movie, directed by Chloé Zhao and starring Frances McDormand, one that is not only sweeping up awards but has also been embraced by a great cross-section of viewers who are enthralled by its generous and moving portrait of humanity. Not that Bruder's book didn't get a lot of attention when it first came out: it ended up on half a dozen of the best book lists of 2017. At the time, Rebecca Solnit said of Nomadland, "People who thought the 2008 financial collapse was over a long time ago need to meet the people Jessica Bruder got to know in this scorching, beautifully written, vivid, disturbing (and occasionally wryly funny) book.""]
Kim, Jean.
"Caught Between Worlds Minari, Nomadland, and reflections on Asian-American identity."
The American Scholar
(August 12, 2021)
McDormand, Frances.
"Nomadland."
Kitchen Sisters
#159 (February 9, 2021) ["Sometimes you read a book and it alters the course of your life. That's what happened to Frances McDormand. Twice. First it was Olive Kitteridge, the HBO series she produced and starred in based on the book by Elizabeth Stroud. This time it's Nomadland. Academy Award winning Frances McDormand talks about the making of Nomadland which is coming to Hulu and select theaters and drive-ins starting February 19, 2021. Directed by Chloe Zhao, based on the nonfiction book Nomadland: Surviving in the Twenty First Century by Jessica Bruder, Nomadland is the first film to ever premiere at the Venice, Toronto and Telluride Film Festivals all on the same night — where it took home all the top prizes. The story is a tale of our times centering on the very "now" many Americans find themselves in. People uprooted from their old jobs and old neighborhoods, places they've called home for decades, now living in DIY customized vans, migrating for work with the seasons. Christmas near the Amazon Fulfillment Center in Virginia, the sugar beet harvest in North Dakota, cleaning latrines and being campground hosts in National Parks. They were already on the road by the thousands before the pandemic uprooted even more. Frances McDormand plays Fern, a woman in her sixties who, after losing everything in the Great Recession, sets out on a journey through the Midwest living as a van-dwelling itinerant worker — a modern day nomad. Frances talks about her experiences making the film in the van-dwelling community with clips from director Chloe Zhao, author Jessica Bruder, van-dwelling guru Bob Wells, and clips from the film. "…Zhao's fable speaks to us, in 2020, as John Ford's The Grapes of Wrath did to audiences eighty years ago." Anthony Lane, The New Yorker"]