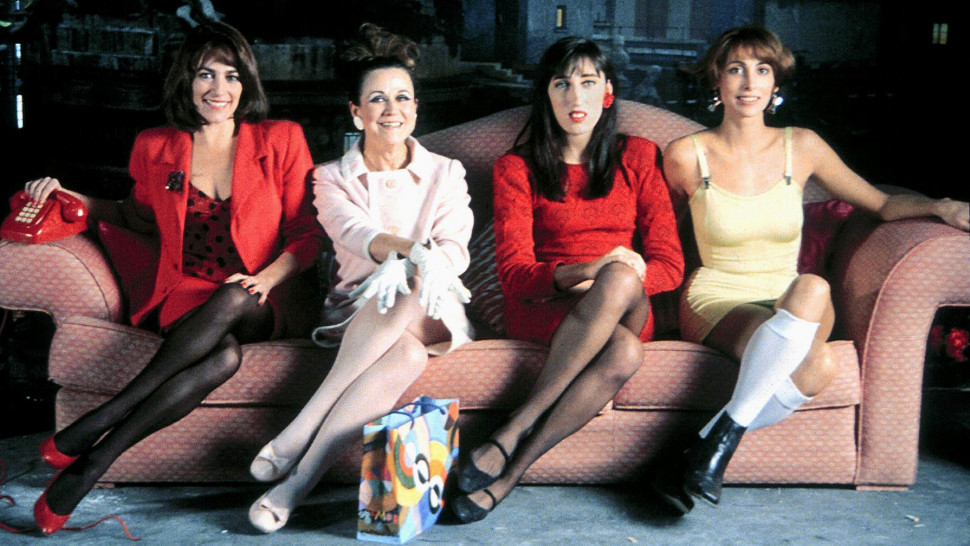 Women on the Verge of a Nervous Breakdown (Spain: Pedro Almodovar, 1988: 88 mins)
Melding melodrama with screwball farce, this Academy Award–nominated black comedy was Pedro Almodóvar's international breakthrough and secured his place at the vanguard of modern Spanish cinema. Continuing the auteur's exploration of the female psyche, Women on the Verge of a Nervous Breakdown tells the story of Pepa—played by the director's frequent collaborator Carmen Maura—who resolves to kill herself with a batch of sleeping-pill-laced gazpacho after her lover leaves her. Fortunately, she is interrupted by a deliciously chaotic series of events. The filmmaker channeled Hollywood inspiration into his own unique vision, arriving at the irreverent humor and vibrant visual sense that define his work today. With an exceptional ensemble cast that also includes Antonio Banderas and Rossy de Palma, this film shows an artist in total control of his craft. -- Criterion edition
Acevedo-Muñoz, Ernesto R.
"Melo-Thriller: Hitchcock, Genre, and Nationalism in Pedro Almodóvar's Women on the Verge of a Nervous Breakdown."
After Hitchcock
eds. David Boyd, and R. Barton Palmer. University of Texas Press, 2021: 173 - 194.
Azevedo, Luis.
"In the Kitchen with Pedro Almodóvar."
(Posted on Youtube: March 10, 2020)
D'Lugo, Marvin.
Pedro Almodóvar
. University of Illinois Press, 2006.
D'Lugo, Marvin and Kathleen M. Vernon, eds.
A Companion to Pedro Almodóvar
. Wiley-Blackwell, 2013.